Cigar Events coming up in September @ Havana Connections!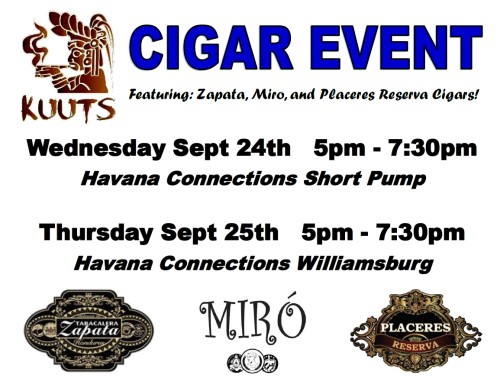 Kuuts Cigar Event
Wednesday September 24th 5pm-7:30pm @ HC Short Pump
Thursday September 25th 5pm-7:30pm @ HC Wlliamsburg
Kuuts Cigar is the maker of Miro, Zapata, and Placeres. We've got two back to back events with these guys along with event only deals and specials! Event Tickets are $10 each.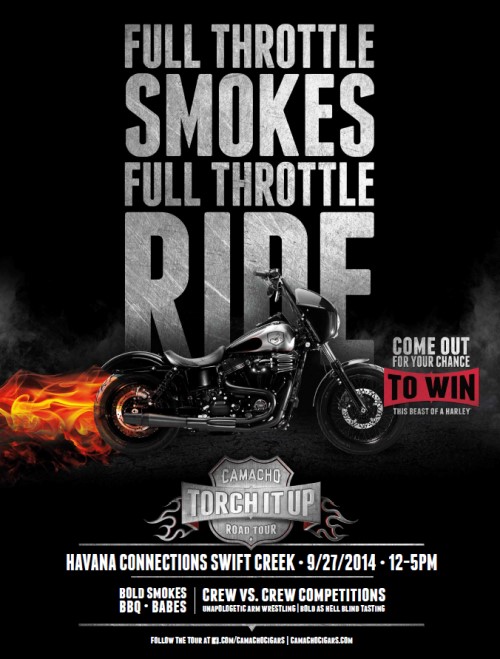 Camacho Torch It Up Tour
Saturday September 27th 12pm-5pm
Havana Connections Swift Creek
Camacho Torch It Up Tour debuts in Central Virginia at HC Swift Creek. This is a FREE Event featuring Arm Wrestling Contests, Blind Tastings, and the chance to win the Camacho Custom Harley!