Johnson Brothers Fly By Tour @ Havana Connections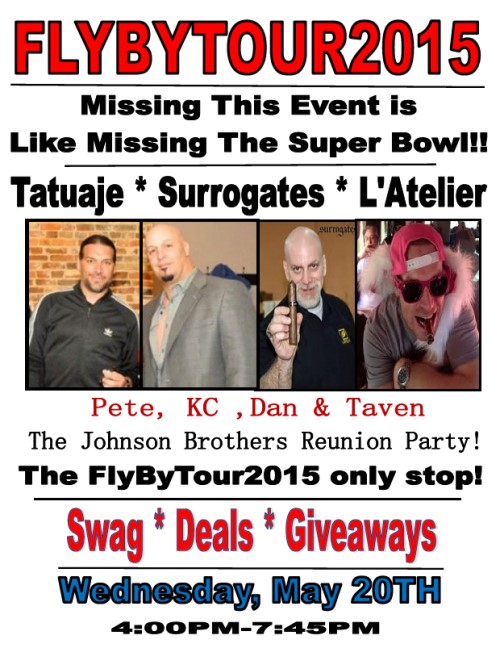 The FlyByTour2015 Makes its only stop at Havana Connections Swift Creek
We've got the Johnson Brothers ( Pete, KC and Taven) coming on May 20th!!!
Wednesday May 20 th @ Havana Connections Swift Creek.
This Event will kick off at 4 pm and go until everyone is happy.
Tatuaje, L'atelier and Surrogates are some of the highest rated cigars year after year. With twelve plus blends and dozens of shapes this event will have a cigar just for you.
We will have huge deals and great swag plus a limited amount of Event Only Cigars in a special blend.
Event tickets are $10 each and get you a complimentary cigar to enjoy during the event.
We hope to see you there!