Your shopping cart is empty.

Tatuaje TAA 2016 is here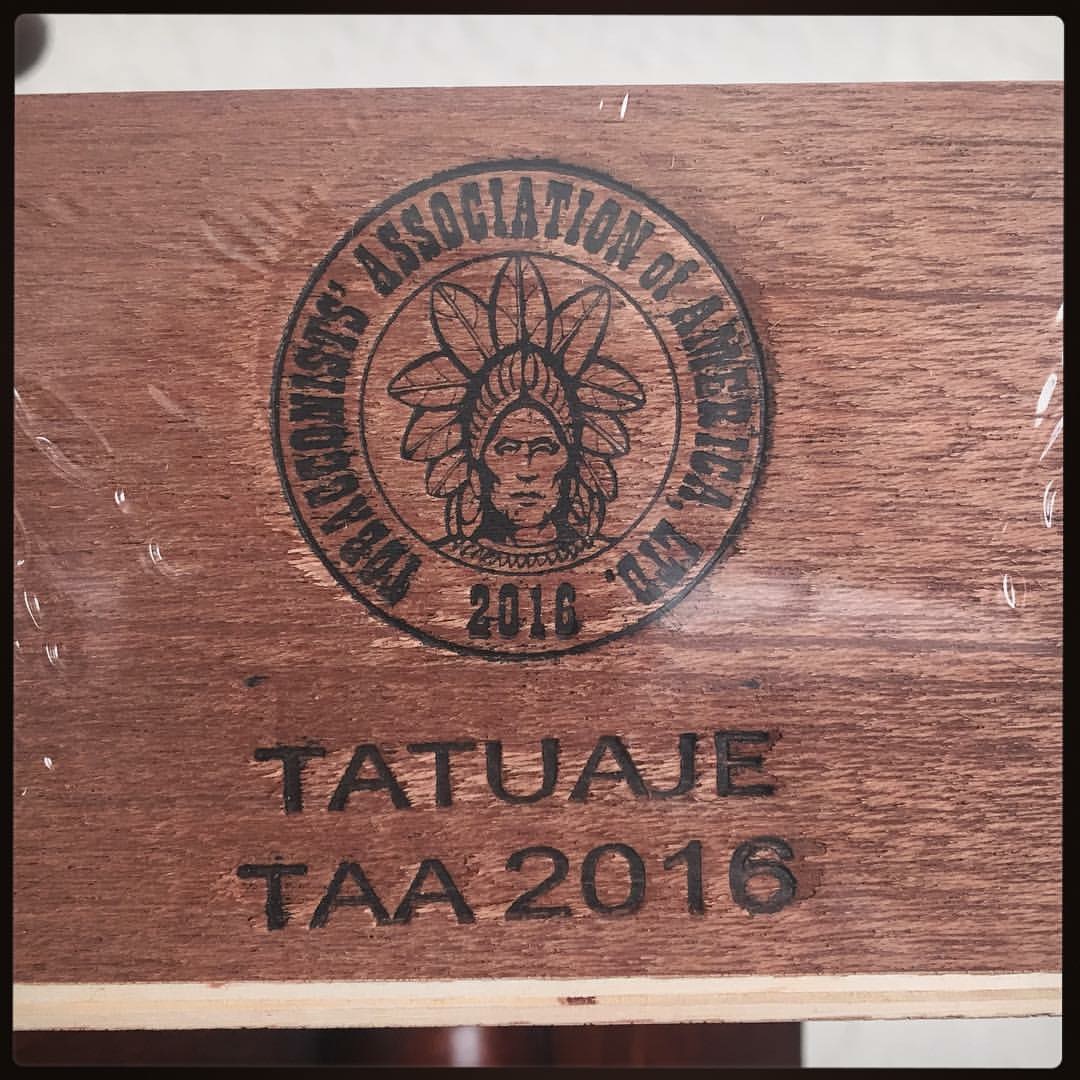 Tatuaje TAA 2016 is here. The Tatuaje TAA 2016 is a box pressed 6 ¼ x 50. The blend features a Connecticut Broadleaf wrapper with Nicaraguan Binders and Fillers. Similar to the 2012 version, this will be the most exclusive cigars of the year, so DO NOT miss your chance to place an order and get yourself a box. QUANTITIES ARE VERY LIMITED. This WILL sell out.

Box of 20 for $215.00 plus FREE UPS Ground Shipping.

5 packs for $59.75 plus $10.99 UPS Ground.

We cannot ship to PO Boxes, APO addresses, or outside of the US.


(Click here to order)

Las Calaveras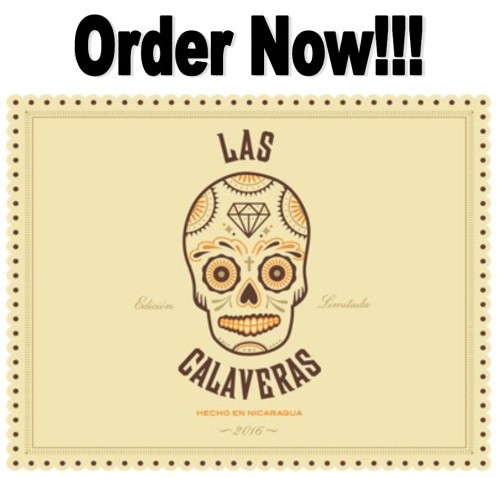 Las Calaveras is the highly antici-pated annual Crowned Heads release that began in 2014, and pays a respectful homage to those who have passed away in the previous year. It is our intent that Las Calaveras will be seen as a celebration of life and remembrance, rather than a mournful symbol of sadness and death. The 2016 Las Calaveras blend is a stout blend of Nicaraguan binder and filler tobaccos, finished with a Grade A Dark Connecticut Broadleaf wrapper. The flavor profile is big, bold, and muscular, with an abundance of white pepper, complimented by a subtle molasses-like sweetness.

A total of 4,500 boxes (108,000 cigars) of Las Calaveras EL 2016 were pro-duced at the My Father Cigars, S.A. factory, in Esteli, Nicaragua. An additional 8,000 cigars were produced to be included in a first-ever Las Calaveras EL 2016 Sampler. The sampler features one of each of the 3 EL 2016 vitolas, along with a sampler-exclusive 6 1/8 x 52 Piramide. Each 24-count box of Las Calav-eras is packaged with 3 rows of 8 cigars. The 3 rows represent life's cycle of a beginning, middle, and end. In biblical terms, the number '8' signifies new begin-nings, and in mathematical terms an '8' laid on its side symbolizes "infinity," as in eternal life. Coming June 2016.
(Click here to order)


L'Atelier SEC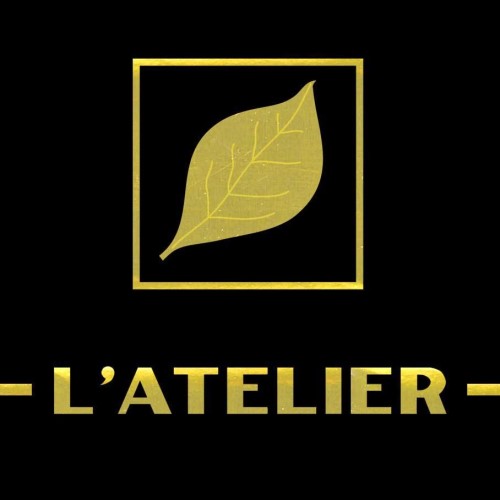 Announcing the L'Atelier SEC now available! Very Limited! Don't miss out!
The 6 x 50 box-pressed toro has been talked about since mid-September, and in other reports was referred to as the L'Atelier M.A.M., but a formal announcement from the company wasn't released until earlier this week. Johnson confirmed that 500 boxes of 15 cigars are being produced, making for a total run of 7,500 cigars being produced by My Father Cigars S.A. The cigar shares its blend with L'Atelier's debut release, known as the LAT line and which uses an Ecuadorian Sancti Spiritus wrapper over Nicaraguan binder and filler.
(
Click here to order
)

Sobremesa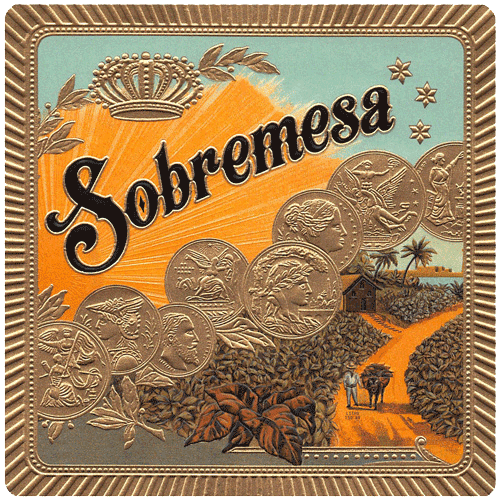 Introducing the New Sobremesa!
A brand new Medium to Full cigar by Steve Saka.
A lush liga with a creamy core laced with abundant notes of cedar, cocoa, and coffee, punctuated by a tellicherry peppercorn retrohale. Pleasing to the nose and providing the smoker a delightfully sweet, lingering finish.
Refined, balanced, and complex. Intended for the experienced palate.
This is one of the most anticipated cigars of 2015 and IT WILL SELL OUT
This is one of the most anticipated cigars of 2015 and IT WILL SELL OUT! Don't miss out!
(
Click here to order
)

El Gueguense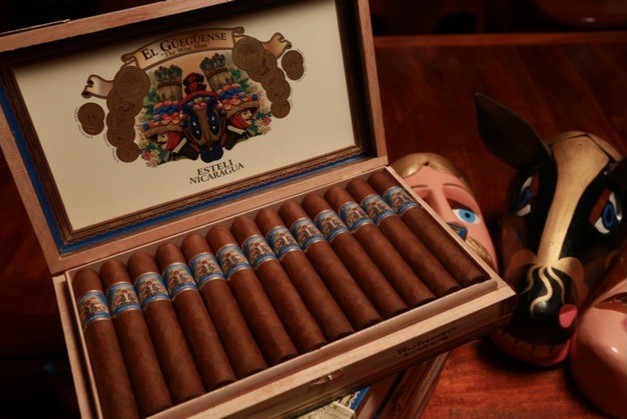 Introducing the new El Gueguense.
Straight from Nicaragua. This is a new blend from the masterminds from Foundation Cigar Company.
VERY LIMITED QUANTITIES AVAILABLE!

Order it here!


This cigar will not last long, get them while they are here!


The famed Tatuaje Black Corona Gorda Jar has RETURNED!!!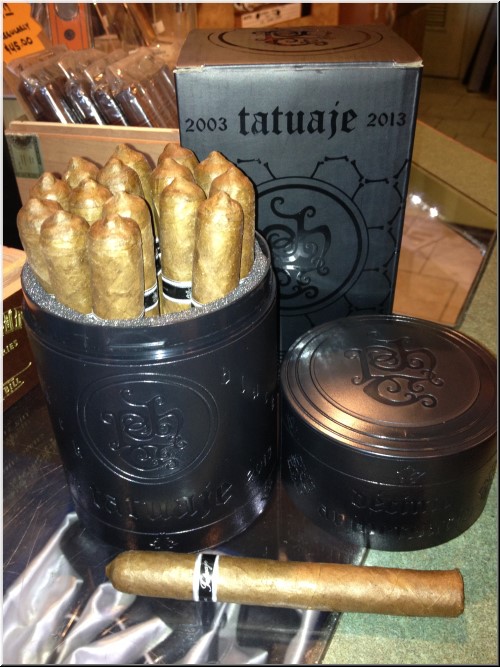 This is the latest release of Pete Johnson's personal cigar. Back in 2007 Pete Johnson was on a famous island know for cigars and wound up smoking a local, rustic cigar everyday. When he returned back to the states, he decided to have Don Pepin Garcia recreate that experience for him. Alas, the Tatuaje Black Label Corona Gorda was born. The original Jar release from years ago was an immediate sellout. They have returned with an updated jar and band. Rustic, rich and available in any size you want as long as it is the classic 5⅝x46 Corona Gorda vitola.
Jar of 19
$171.00 box plus FREE UPS GROUND SHIPPING
(excluding Alaska & Hawaii)
Pack of 5
$50.00 pack plus $10 UPS GROUND SHIPPING
(excluding Alaska & Hawaii)

Hours of Operation
Mon - Thurs: 10AM - 8PM
Fri - Sat: 10AM - 9PM
Sun: 11AM - 7PM


Westbury
8801-E Three Chopt Rd.
Richmond, VA 23229
Phone: 804-673-6523


Midlothian
11645 Midlothian Tnpke.
Midlothian, VA 23113
Phone: 804-897-7307


Short Pump
11616 West Broad St
Richmond, VA 23233
Phone: 804-364-5711


Swift Creek
6181 Harbourside Centre Loop
Midlothian, VA 23112
Phone: 804-739-7301


Williamsburg - Newtown
4920 Courthouse Street
Williamsburg, VA 23188
Phone: 757-229-4060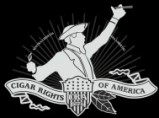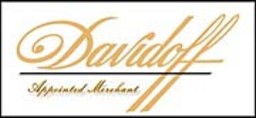 Copyright © 2007 - 2016 - Havana Connections - All Rights Reserved
Havana Connections requires enthusiasts to be of legal age to purchase tobacco products.
HavanaConnections.com does not sell cigarettes.
Havana Connections is not responsible for errors, typos or omissions and prices may change without notice.

Virginia State OTP Tax and Sales Tax will be added to all purchases shipped into Virginia.
Recipients of any products outside of Virginia are responsible for their own state and local taxes.
Free Shipping on Orders of $100 or more.
This URL is http://www.havanaconnections.com/main.html